Equipment
BUGGY POLARIS WITH RUSSIAN ARM DYNAMIC
Our Buggy Polaris takes you where the other camera vehicles don't come close to
The Filmotechnic Buggy Polaris, with its Russian Arm Dynamic mounted on top, is the perfect vehicle to get dirty. It can ride through every ground: fields, mountains, beaches, forest, muddy and rocky terrains; it can't be stopped. And thanks to the RA(d) and FH mini, it gets a range of shots where no other equipment can go!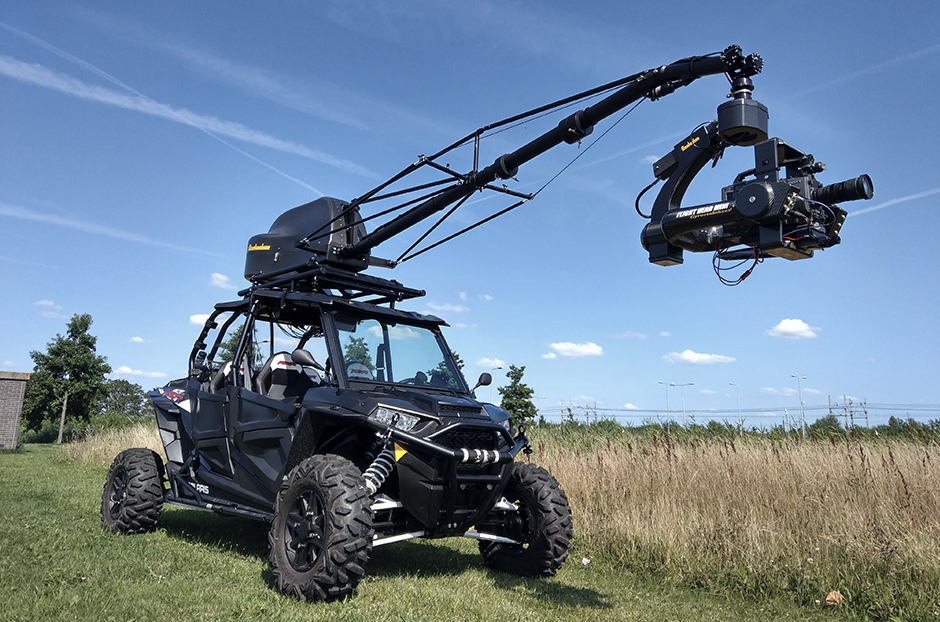 Buggy Polaris with Russian Arm Dynamic
The Buggy Polaris RZR has the power and the ground-clearance to get you around fields, beaches, forest, narrow passages, though, muddy and rocky terrain.
This compact ATV four people seated vehicle can be equipped with a great variety of camera-gyroscopic systems. One good example is the Russian Arm Dynamic (formerly known as the Russian Arm Mini) and Flight Head minis.
The equipment can be operated from within the vehicle in comfortable bucket seats.
With a wide variety of power supplies, video connections and monitors built in,
the RZR is designed to make your dynamic shots in most situations where typical camera vehicles would not come close to.
Of course the RZR can also meet all your demands and wishes in less rural areas.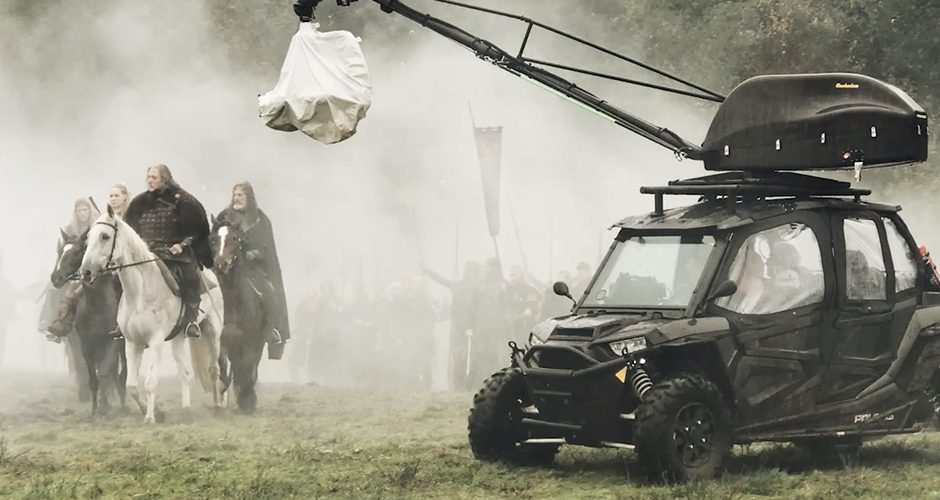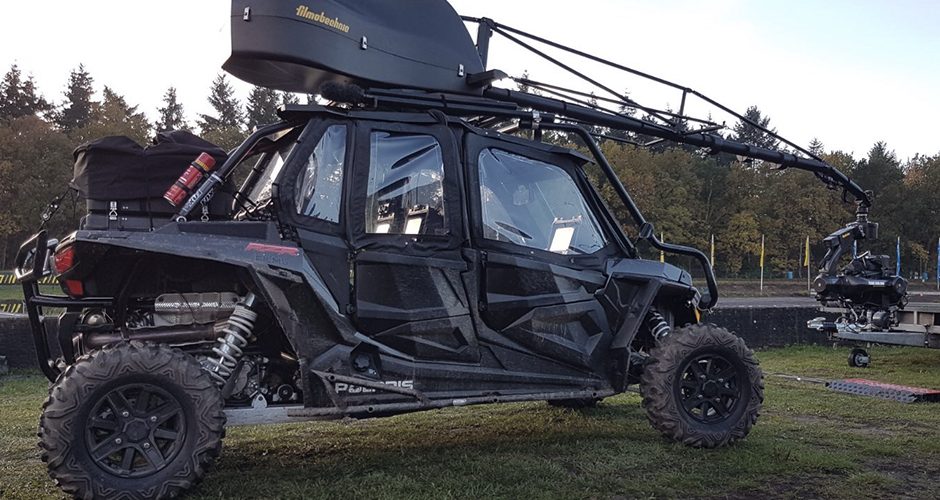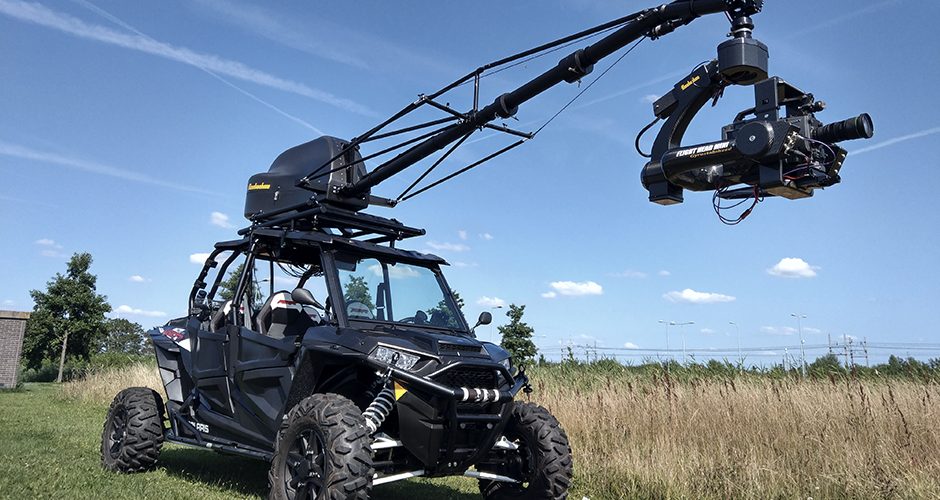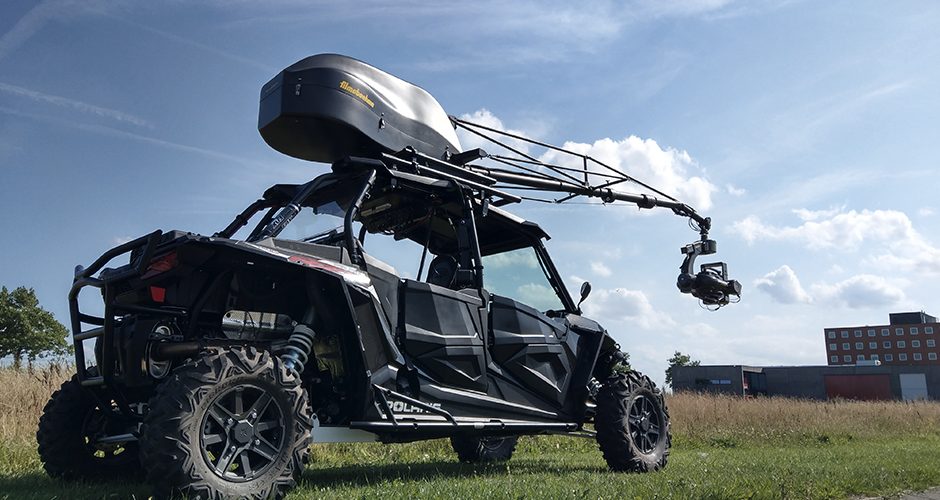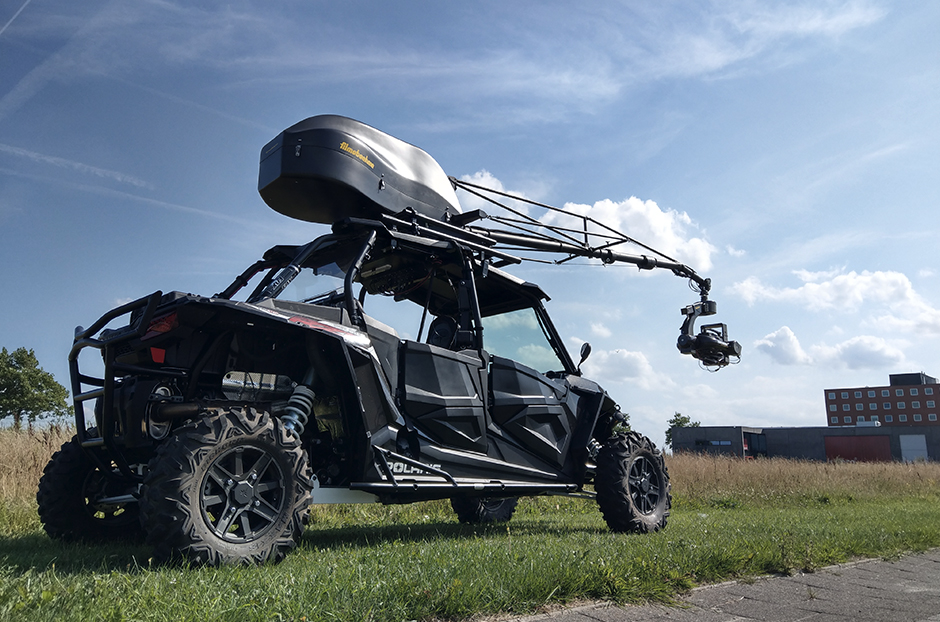 Vehicle lenght
3.75m
Vehicle Wheelbase
2.97m
Vehicle width
1.63m
Vehicle height
1.63m
Ground clearance
0.35m
Vehicle weight
755 kg
Engine power
ProStar Turbo: 4-Stroke Twin Cyl. Turbocharged / 925 cc / 188 HP (Tuning) 
Max speed
135km/h